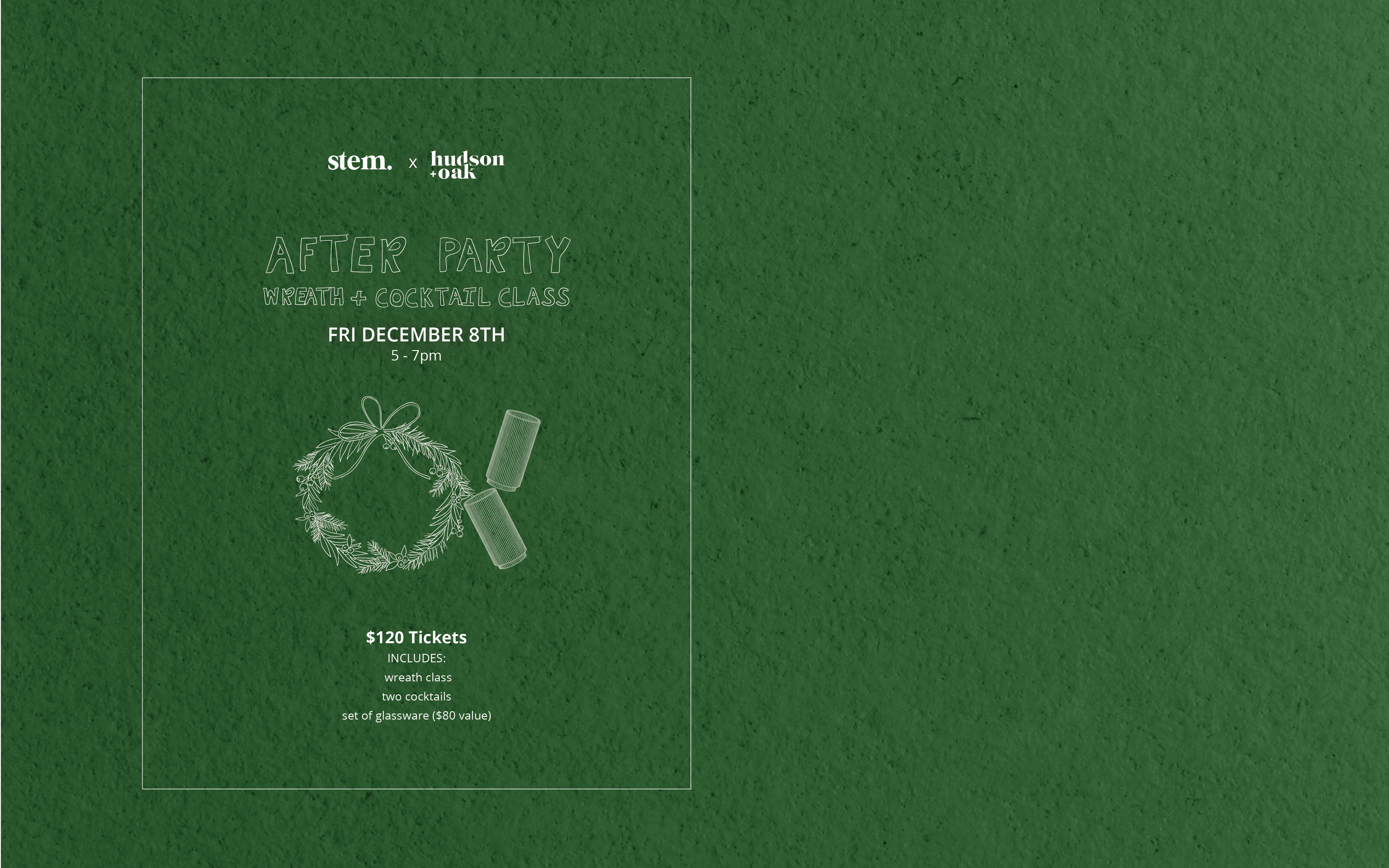 After Party Wreath + Cocktail Class
Come join us for an evening of wreath and cocktail making! We will start the evening off with a cocktail at the Hudson and Oak showroom, then will make our way over next door to Stem to start the wreath making class! Once your handmade wreath is complete we will go back over to our showroom to finish with a final cocktail for the evening. Limited spots available for this class! 

After Party Wreath + Cocktail Class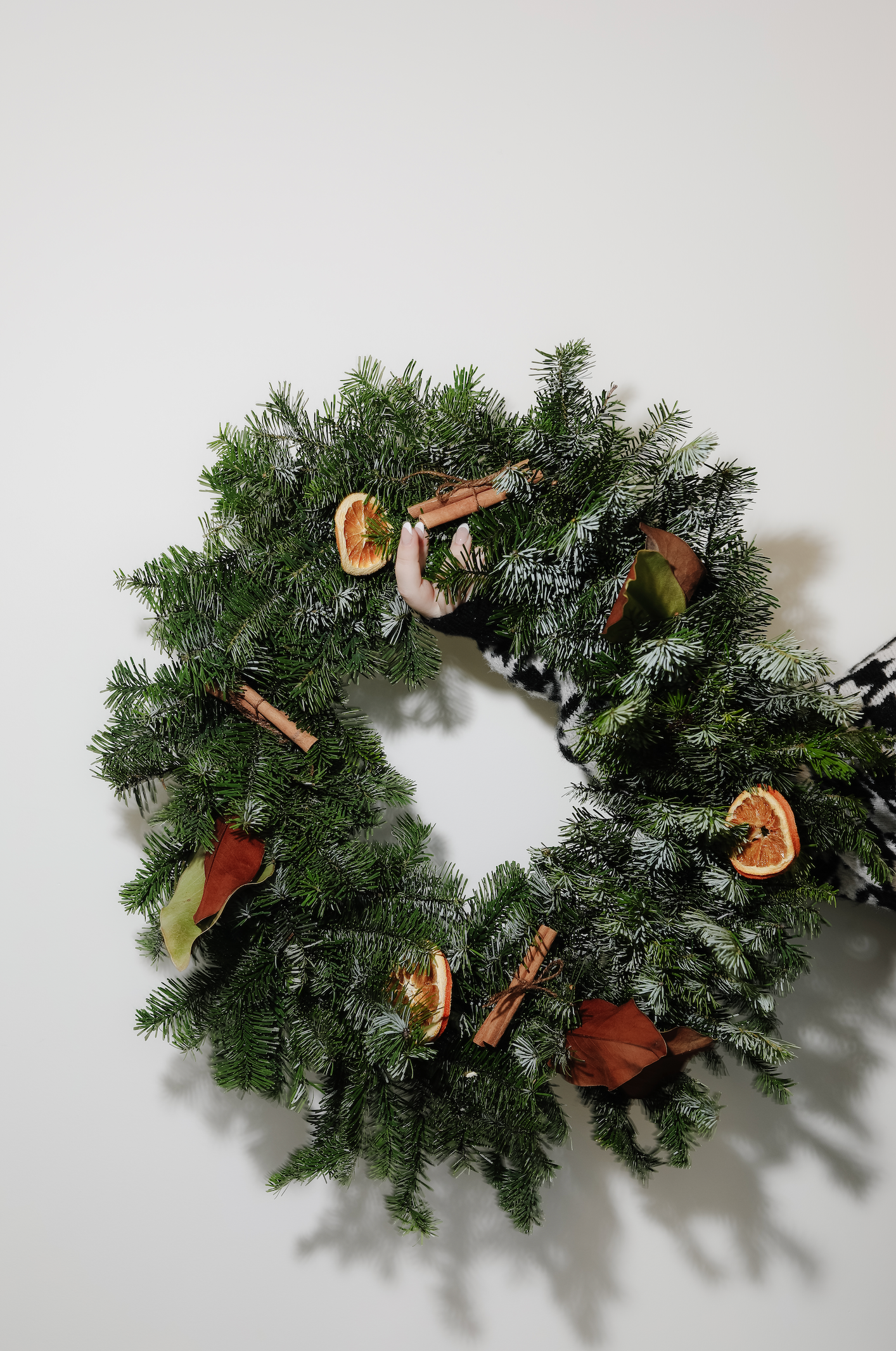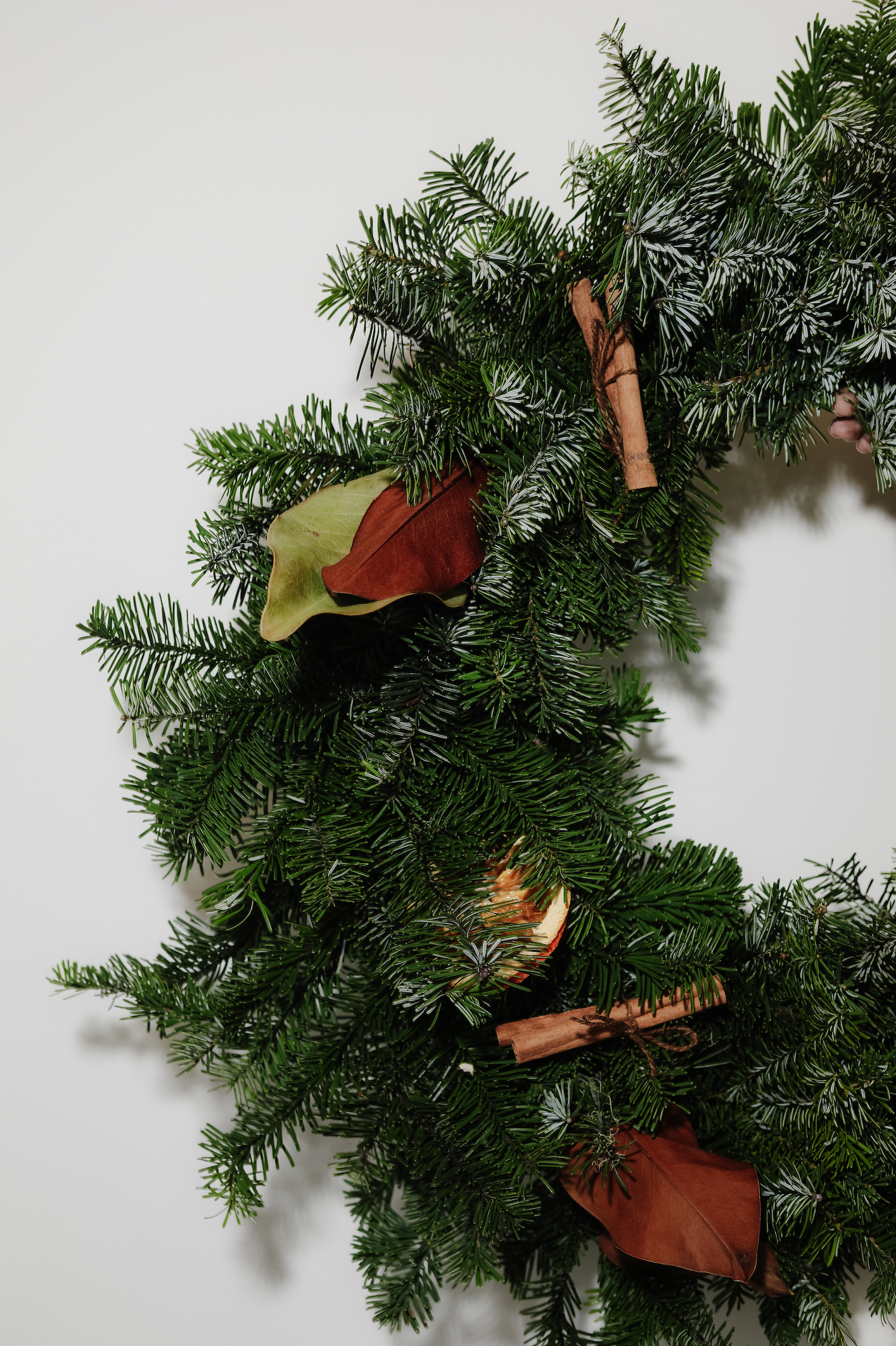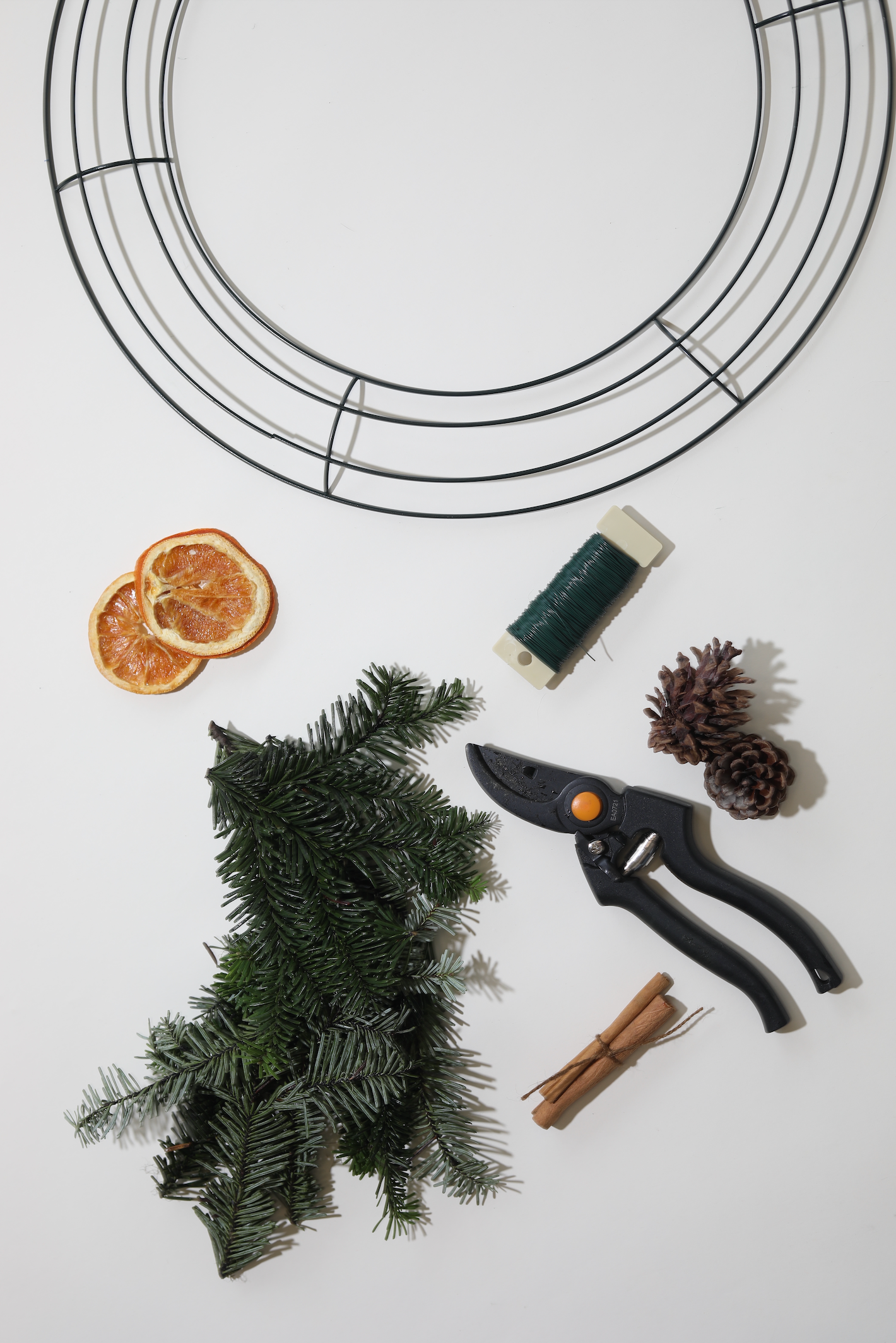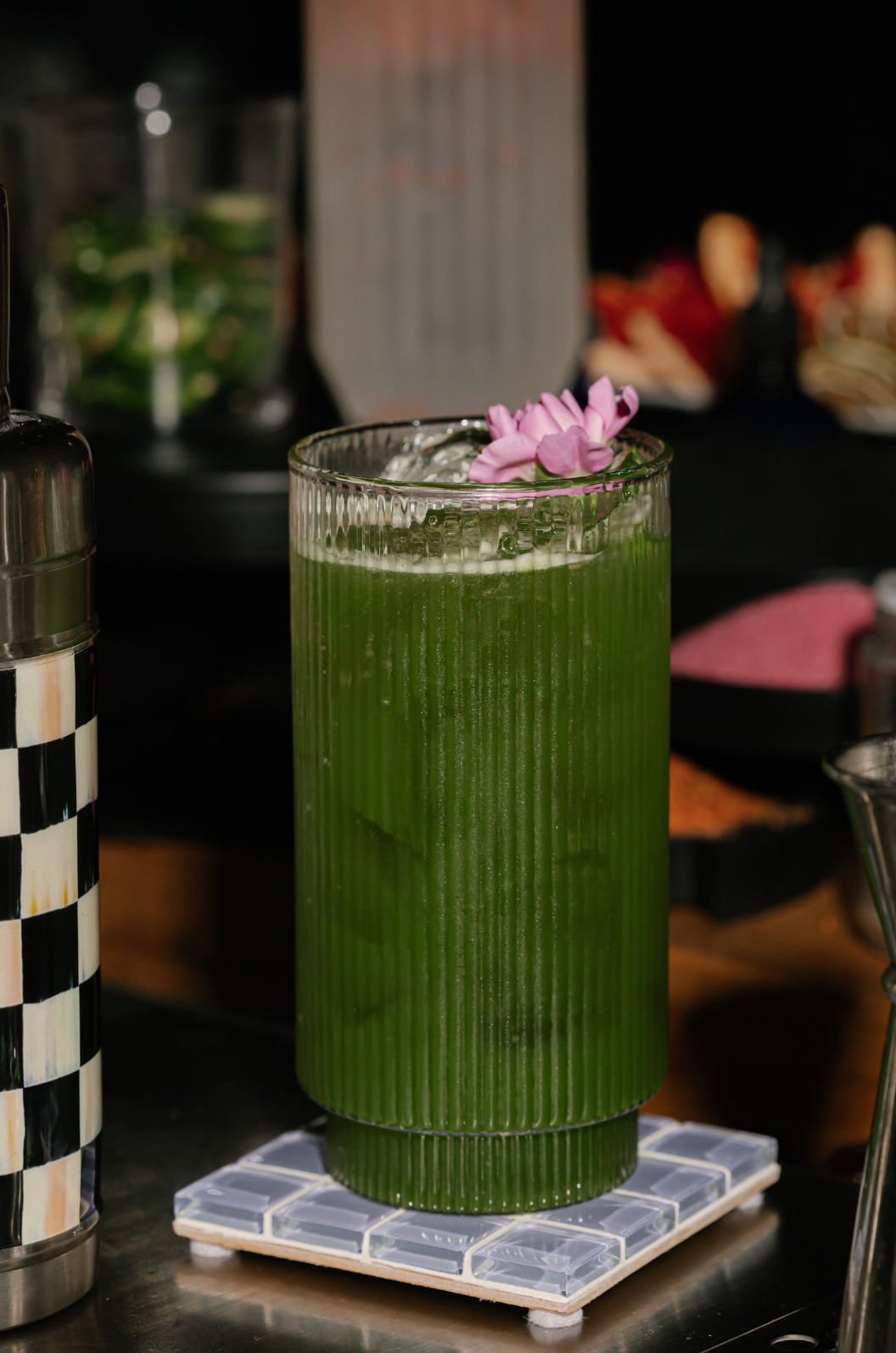 Wreath + Cocktail Class
We invite you to join us for a winter evening of wreath + cocktails with the Hudson and Oak team and our neighbour Stem. She will guide you through how to professionally make each drink on our menu!
Friday December 8th 5 - 7pm
At the Hudson and Oak Showroom and Stem Shop
Please note that alcoholic cocktail participants must be 19+.
Handmade wreath
Two cocktails
A set of tall ridged glassware ($80 value)
All cocktail and wreath tools, ingredients and glassware is included.
Our mission is to create products that celebrate those slow moments at home. We design minimalistic modern home goods for the well-lived home. From our hand-painted planters, modern stackable tableware, french linens and latte mugs we want every room in your home to feel cohesive, so you can focus on what's important. So sit back, relax and enjoy time with those you love.