Clear Gold Lighter
The latitude clear and gold lighter, handmade in Japan since 1952. An original Japanese matte finish lighter that has a vintage appeal and a satisfying weight in hand. Evolving out of the desire to create beautiful pieces for everyday use, this piece is equal parts function with a modern play on design. This piece is a sleek alternative to your standard lighting device.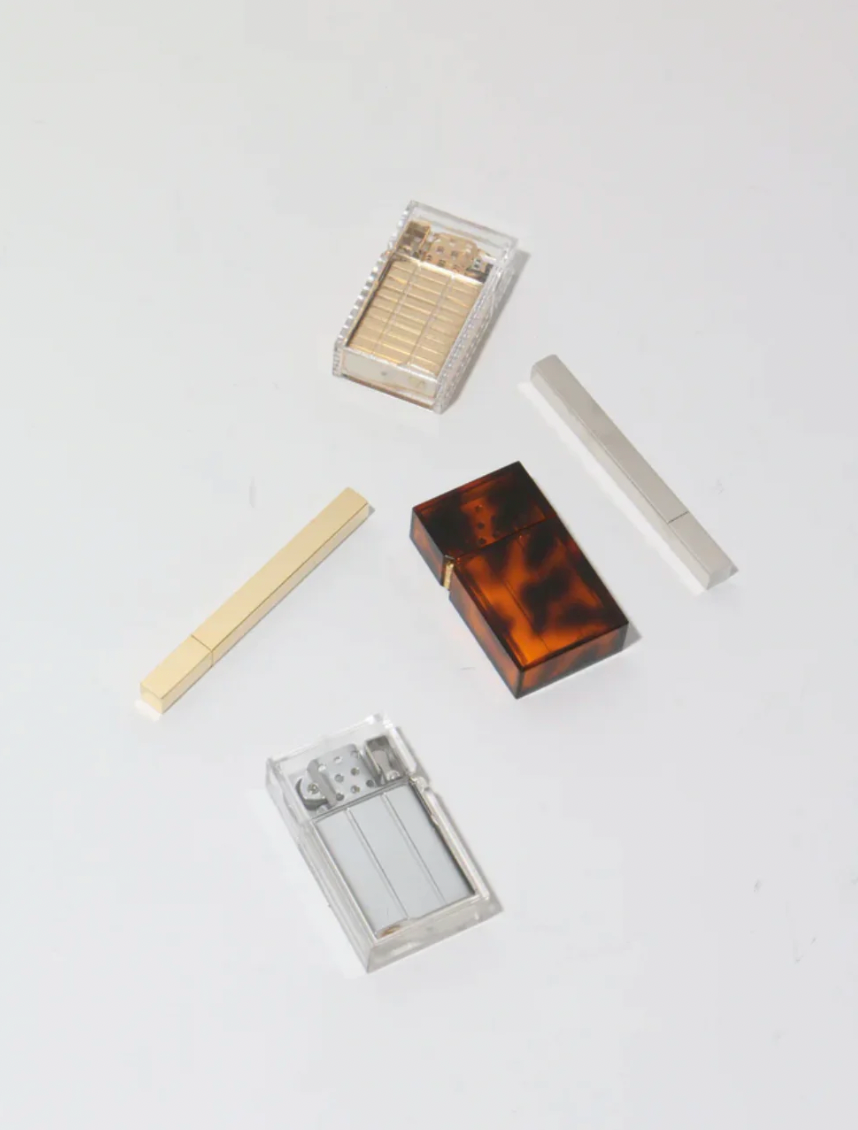 Clear Gold Lighter
- Dimensions 1.375" W x 2.25" H x .625" D
- Materials - aluminum, steel and cotton wick
- Handmade in Japan since 1952
- Note: fluid is not included. You can fill with zippo or zippo style lighter fluid. Do not use butane.
Our mission is to create products that celebrate those slow moments at home. We design minimalistic modern home goods for the well-lived home. From our hand-painted planters, modern stackable tableware, french linens and latte mugs we want every room in your home to feel cohesive, so you can focus on what's important. So sit back, relax and enjoy time with those you love.