Home Farm Cooking
Home Farm is the Pawson family''s base in the heart of the English countryside. Five years in the making, the beautiful house was built to unite friends and relatives in a bucolic, simple setting. In this personal, inspiring recipe collection John and Catherine share 100 favorite dishes, all fundamental to their home-cooking - and entertaining - repertoire. The result speaks beautifully of food shared and enjoyed in a space designed to accommodate and adapt to the seasonal shift in cooking and eating.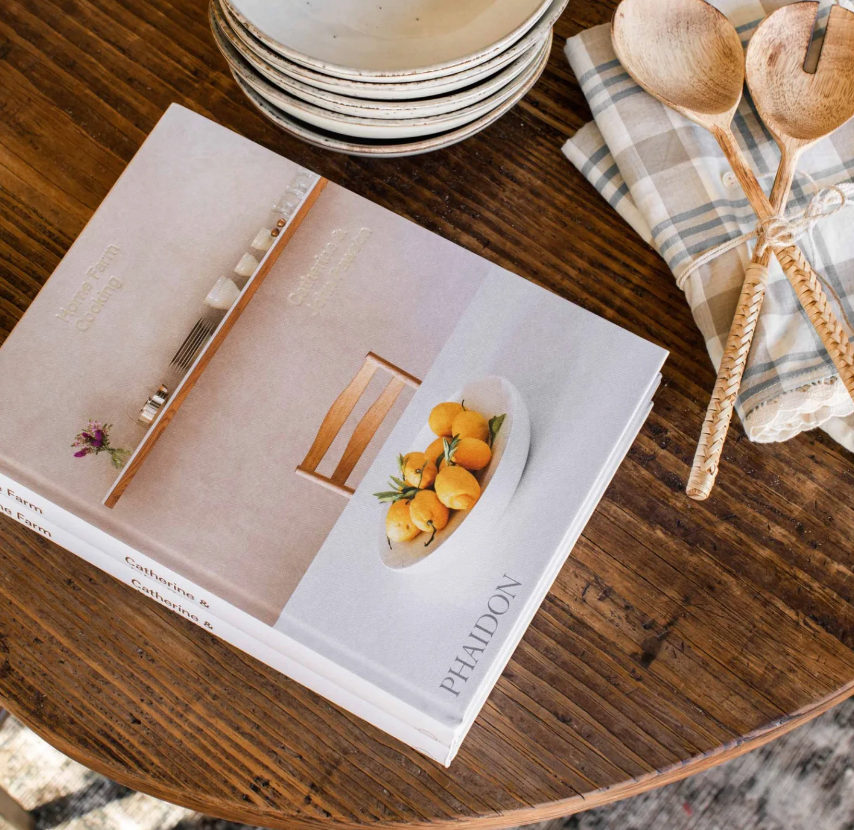 Home Farm Cooking
Photographed entirely in the Pawson family home in Oxfordshire and its immediate surroundings, Home Farm Cooking is a personal account of the rituals of cooking and eating. As well as a narrative of food and daily life, it is also a narrative of architecture and place. Organized by season, the 100 recipes that form the book's core include the. dishes Catherine makes most often, some of them her own, others given by friends and chefs or inspired by favourite cookbooks. Every dish is presented exactly as it would be if you down for a meal at Home Farm, using the cookware, tableware and homeware in everyday. use, much of it designed by John.
Our mission is to create products that celebrate those slow moments at home. We design minimalistic modern home goods for the well-lived home. From our hand-painted planters, modern stackable tableware, french linens and latte mugs we want every room in your home to feel cohesive, so you can focus on what's important. So sit back, relax and enjoy time with those you love.