Hot and Spicy Japanese Barbecue Sauce
Bachan—you might say Granny—would cook up the most amazing meals with their umami–filled, teriyaki-ish sauce! Well, they decided to give their Original Recipe a little kick! They bring to you Bachan's Hot and Spicy Japanese Barbecue Sauce. 

Hot and Spicy Japanese Barbecue Sauce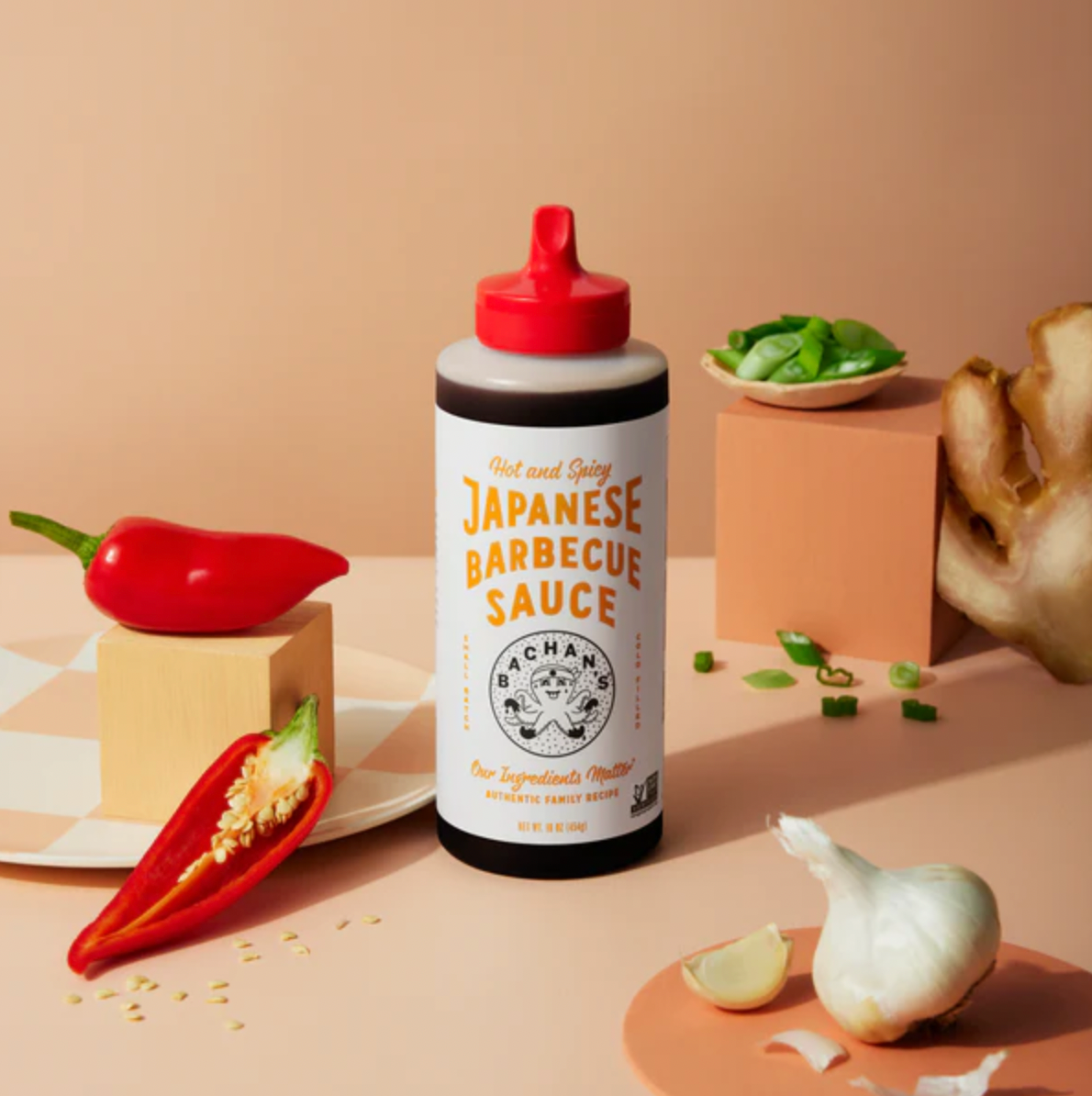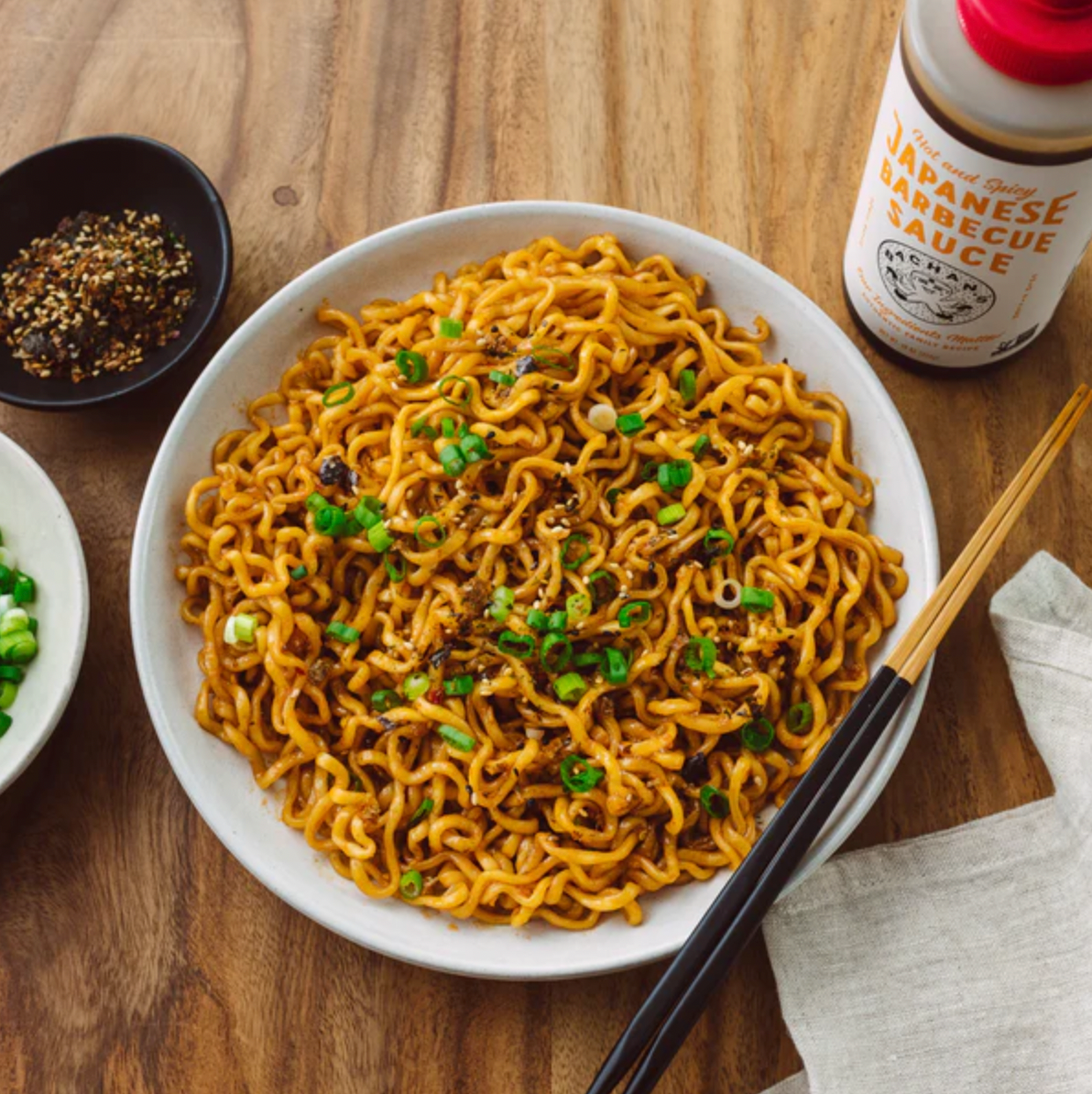 Hot and Spicy Japanese BBQ Sauce
To stay true to the original recipe, they cold-fill their sauce - which eliminates any need for additives, preservatives, or flavorings. The crave-worthy flavor comes naturally from delicious, clean ingredients.
Every time they make Bachan's Japanese Barbecue Sauce it is produced in small batches, so that you only get the freshest of the fresh! Every batch is tasted at the kettle and approved by the Bachan's Fam before it goes out. That means you get the true essence of our fresh ingredients and delicious flavor in each and every cold-filled bottle.
Bachan's Japanese Barbecue Sauce is Cold-Filled, which means it isn't heated to a million degrees in production before bottling. This means that we didn't have to use a bunch of artificial or "natural" flavoring to account for the flavor loss that happens when you pasteurize a product. All the flavor in Bachan's is au-naturel, just the way we like it.
All of our ingredients are of the highest quality. So when we say, "Our Ingredients Matter," we really mean it! Bachan's Japanese Barbecue Sauce is made using real Mirin, which is a staple in traditional Japanese sauces. Our premium Non-GMO Soy Sauce is brewed in Japan, the traditional way. Our fresh green onion, garlic, and ginger are all organic and we would never use any kind of powder or flavorings.
Made in the US. Ingredients: Non-GMO Soy Sauce (Water, Soybeans, Wheat, Salt), Cane Sugar, Red Jalapeño Puree (Red Jalapeño, Peppers, Salt, Vinegar), Mirin (Water, Rice, Koji Seed, Sea Salt), Tomato Paste, Organic Ginger, Green Onion, Organic Rice Vinegar, Organic Garlic, Sea Salt, Organic Toasted Sesame Oil
Our mission is to create products that celebrate those slow moments at home. We design minimalistic modern home goods for the well-lived home. From our hand-painted planters, modern stackable tableware, french linens and latte mugs we want every room in your home to feel cohesive, so you can focus on what's important. So sit back, relax and enjoy time with those you love.