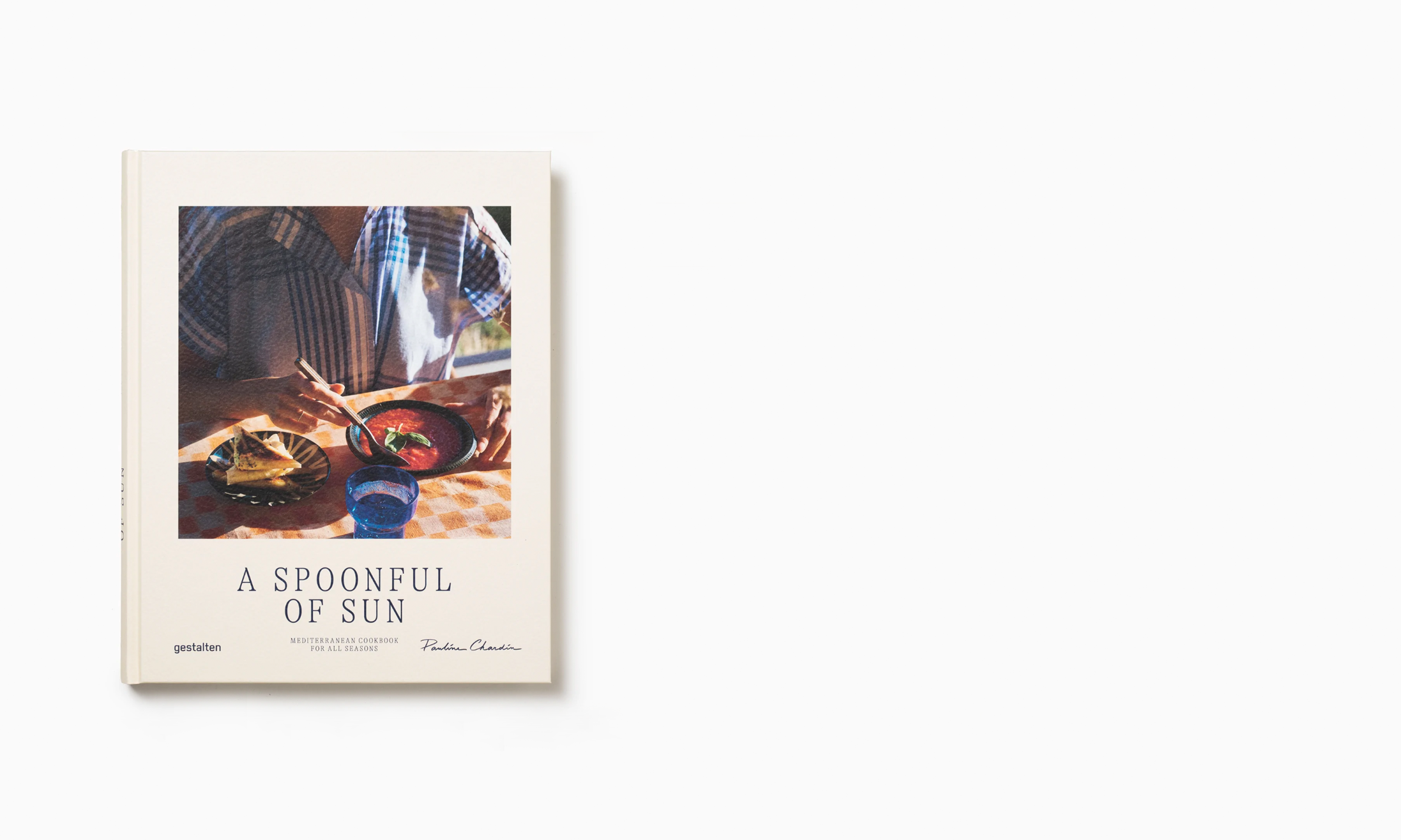 A Spoonful of Sun
Life is better under the sun, and so is food. Everybody knows a Mediterranean diet is the healthiest way of eating, but how does a modern cook approach it? From her beautiful home in the heart of Provence, in the south of France, Pauline Chardin experiments with local fare, seasonal products, and flavors inspired as much by her surroundings as by her travels around the world. A self-taught cook, Pauline has an eye for beauty that translates into her effortless and nutritious recipes for the day-to-day. An invitation to living slowly, rediscovering what nature offers cyclically, and transporting it to the table with endless creativity.


A Spoonful of Sun
In this book, cook Pauline Chardin shares her delicious, healthy, and—best of all—easy recipes. Using seasonal fruit and veg from her local market and her garden, Chardin's cuisine is rooted in the Mediterranean, yet flavored by her travels around the world. This is more than just a cookbook. With a keen sense for design, Chardin knows that the eye takes the first bite.
A Spoonful of Sun lavishes us with aesthetic pleasures too, taking us around the house Chardin designed for herself, into the irresistible surrounds of her Provençal home, and back to what matters most: the food on the table
Our mission is to create products that celebrate those slow moments at home. We design minimalistic modern home goods for the well-lived home. From our hand-painted planters, modern stackable tableware, french linens and latte mugs we want every room in your home to feel cohesive, so you can focus on what's important. So sit back, relax and enjoy time with those you love.