Kelpy Plant Food
Kelpy is food for plants that helps promote new growth, bigger leaves, more vibrant colours and builds resistance to pests. Making it the best plant food (tried and tested by our founder Sarah).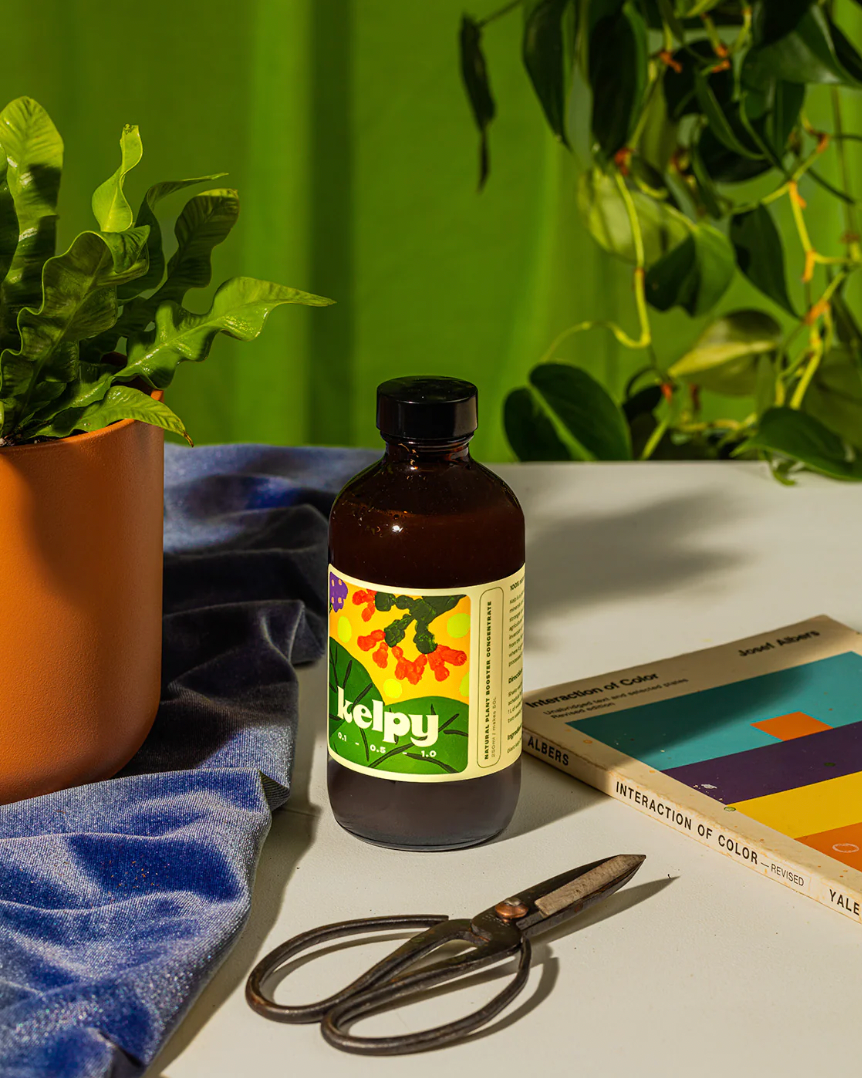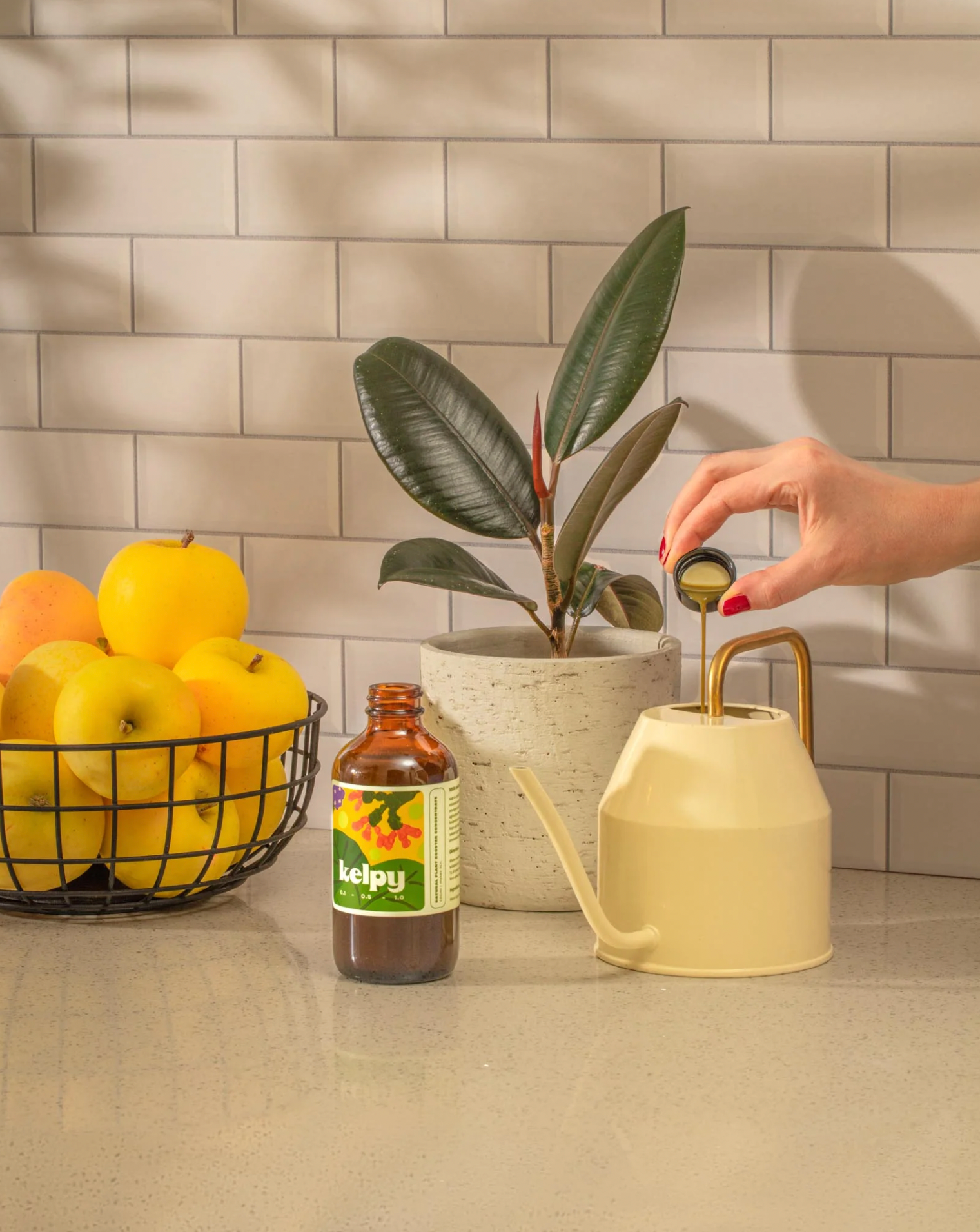 Kelpy Plant Food
Kelpy is an easy to use indoor plant food made from wild harvested Canadian kelp. It won't cause salt build up and can be used year-round for happy healthy plants.
The kelp is harvested from the frigid coastal waters of British Columbia where it grows more than 2 feet a day from rich mineral glacial outflow that feeds it and is cold processed (never heated) to keep all of the vitamins and nutrients intact.
A little goes a long way, one bottle makes 50 litres. Mix 1 tsp Kelpy to 1 L of water, water via the soil to enhance the root and plant growth. Use every two weeks year-round. For flowers, fruit and vegetables, at the beginning of fruiting or flower phase, spray your plant with the above ratio for more yield. When transplanting, apply kelpy to the root zone for more root growth.
Effective and naturally pure product!
This 100% help-based plant food is perfect for every kind of plant, indoors or outdoors. I'm so excited to use it this summer and see how my plants flourish! I also love how it's a BC-based company.
Our mission is to create products that celebrate those slow moments at home. We design minimalistic modern home goods for the well-lived home. From our hand-painted planters, modern stackable tableware, french linens and latte mugs we want every room in your home to feel cohesive, so you can focus on what's important. So sit back, relax and enjoy time with those you love.