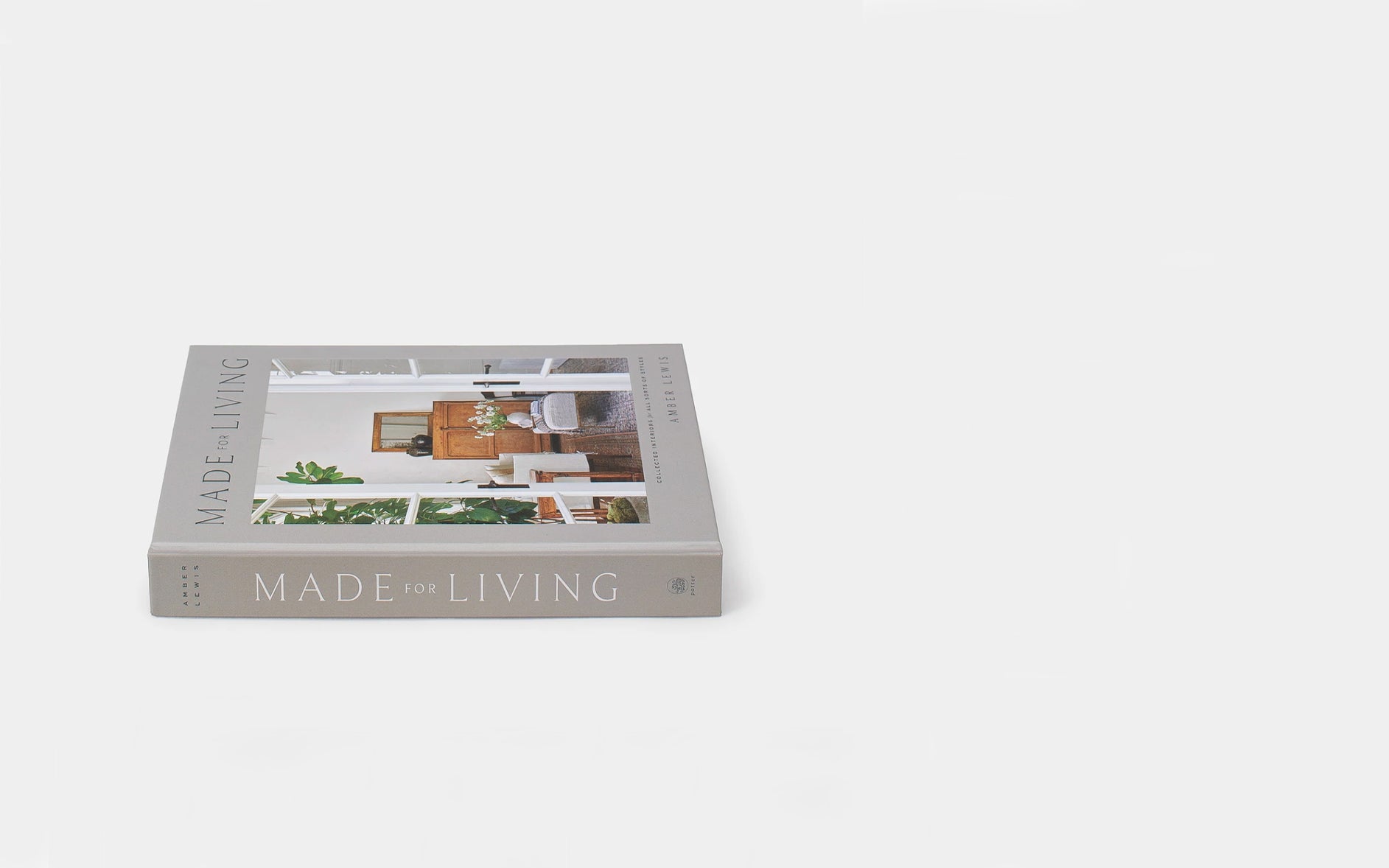 Made for Living
Whether you're decorating your first home or refreshing your space, Amber Lewis teaches you how to layer the things you own for a cohesive, beautifully designed home. Delivering tips on refreshing a room with new paint (including finding the perfect white), mixing textiles and pillows, and blending neutrals, Amber's beautiful, California cool will help you transform your home into one that's elegant and timeless–a look you'll want to keep for the long run.


Made for Living
A national best seller, Amber Lewis the trendsetter designer known for her effortless style shares the secrets of art of layering, with more than 250 gorgeous photographs of her signature interiors.
Designing a room with all the vibes comes down to how you layer your decor. The more you can mix the elements of your room, your pillows, objects, patterns, and lighting, the more finished it will feel: not too new, not too old, but just right.
Known for her eclectic approach that stems from her California cool, Amber Lewis trains your eye in Made for Living, offering friendly advice on everything from nailing that perfect shade of paint to mismatching patterns with wild abandon to choosing a stone finish for new countertops. These pages will help you design a home that's made to be lived in.
Our mission is to create products that celebrate those slow moments at home. We design minimalistic modern home goods for the well-lived home. From our hand-painted planters, modern stackable tableware, french linens and latte mugs we want every room in your home to feel cohesive, so you can focus on what's important. So sit back, relax and enjoy time with those you love.