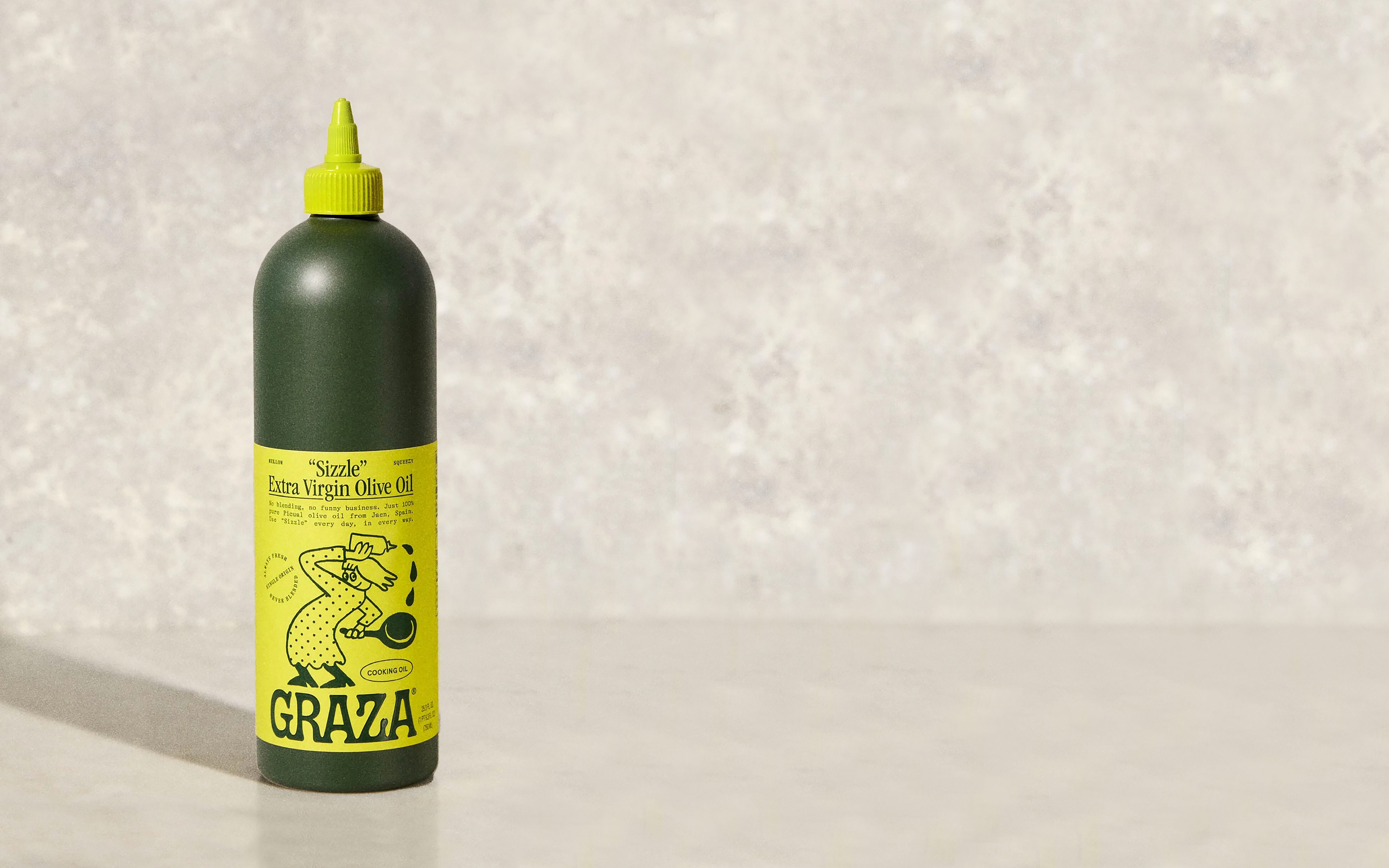 Graza Sizzle
Sizzle is 100% extra virgin cooking oil. It's made from peak season olives that yield a more mellow flavour. Use it every day, in every way. Before you say "EVOO isn't for cooking," read this: Thanks to the super stable Picual olive, Sizzle was born for the heat. It's still 100% extra-virgin, but made with mid-harvest olives that give it a more mellow flavor.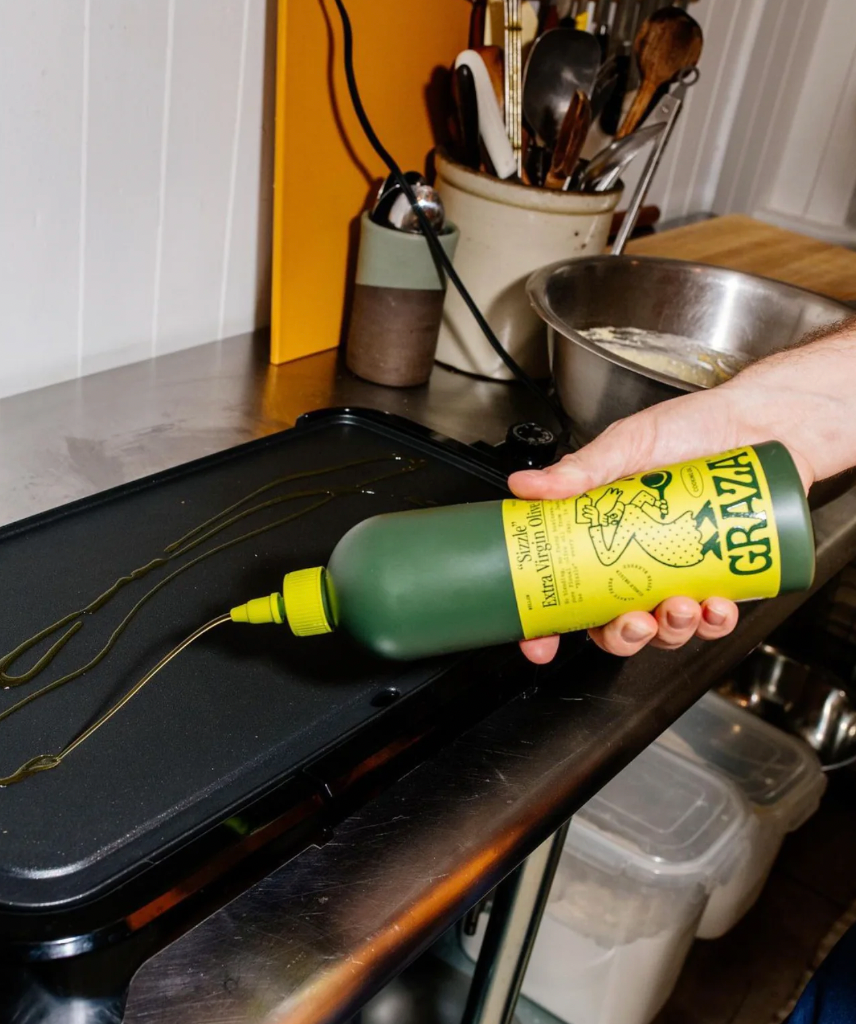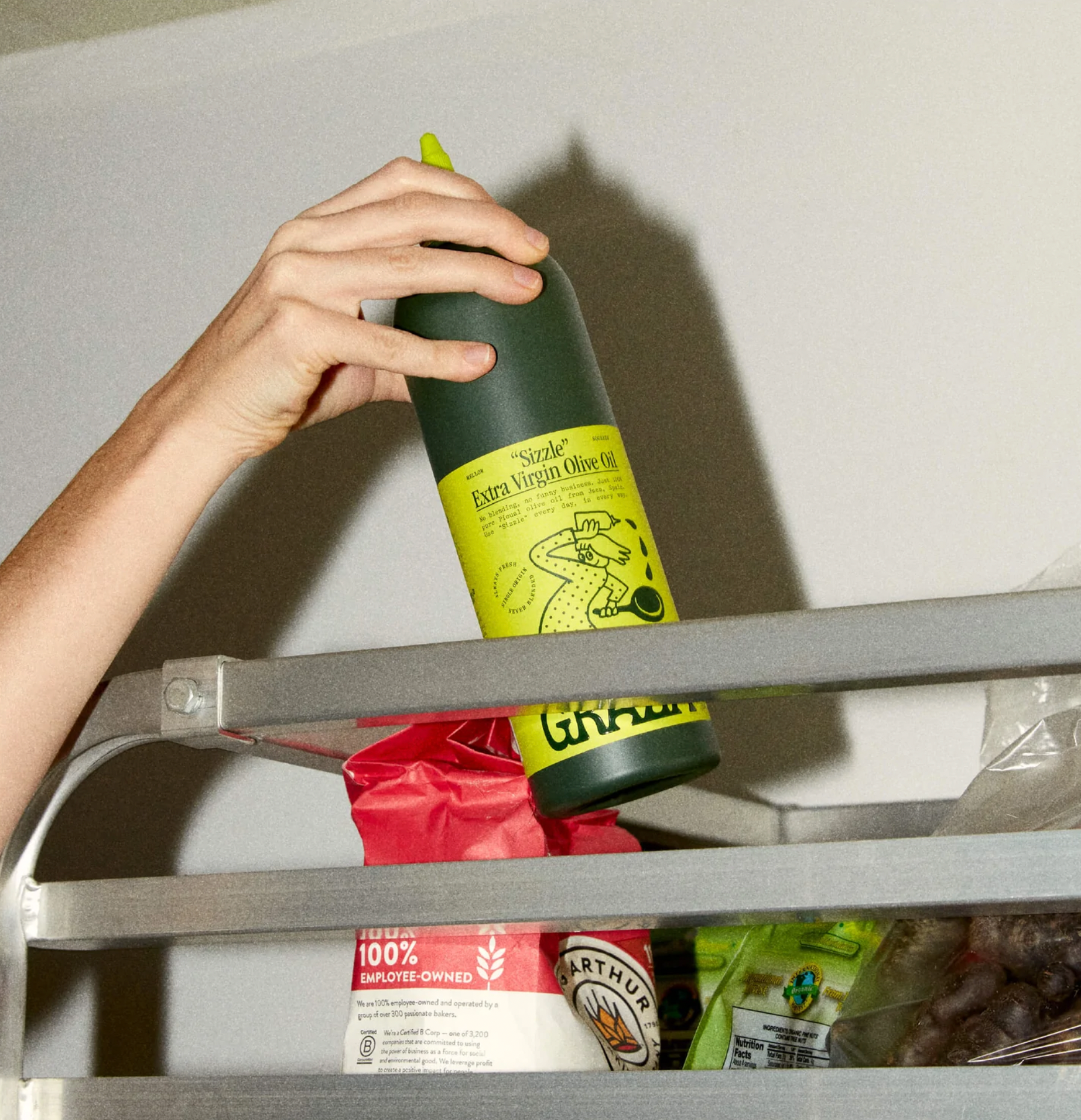 Graza Sizzle
Grown and processed from native Picual olives in Jaen, Spain. Harvested in November and December, when the olives are more mature. They're pretty laid back by this point, so it only takes a few shakes to get them off the branch.
When pressed, these more mature, juicier olives yield a lot more oil. It only takes about 13 lbs of Picual olives harvested in December/January to product the same litre of cooking oil.
If you would put it in or on top of an oven, use Sizzle. Sheet pan veggies, fried rice, tofu scramble, or even chocolate chip cookies. You name it, Sizzle sizzles it.
All from single origin Picual olives from Jaen, Spain. People have tried to re-plant these babies in California and elsewhere in the mediterranean, but they seem to solely thrive in the heart of Audalusia. The oil extracted from this fruit is extremely high in Polyphenols and also the longest shelf stability and free acidity stability of any olive varietal.
Tasty and perfect sizzle
Really makes a difference for cooking. Love it!
Love the squeeze-top bottles!
Christmas Gifts
I ordered Sizzle, Grizzle and Coffee all as Christmas gifts. They arrived in a timely manner and were well received by the recipients.
There was a hole poked into the bag of coffee from the shifting of the bottles in the box.
Must have!
I've heard good things about Graza, and so when I found out Hudson & Oak carry their products I grabbed a bottle. The squeeze bottle is easy to use when cooking, and the fact that it's a dark bottle ensure the quality of oil lasts longer and doesn't degrade. Will definitely keep buying!
Our mission is to create products that celebrate those slow moments at home. We design minimalistic modern home goods for the well-lived home. From our hand-painted planters, modern stackable tableware, french linens and latte mugs we want every room in your home to feel cohesive, so you can focus on what's important. So sit back, relax and enjoy time with those you love.