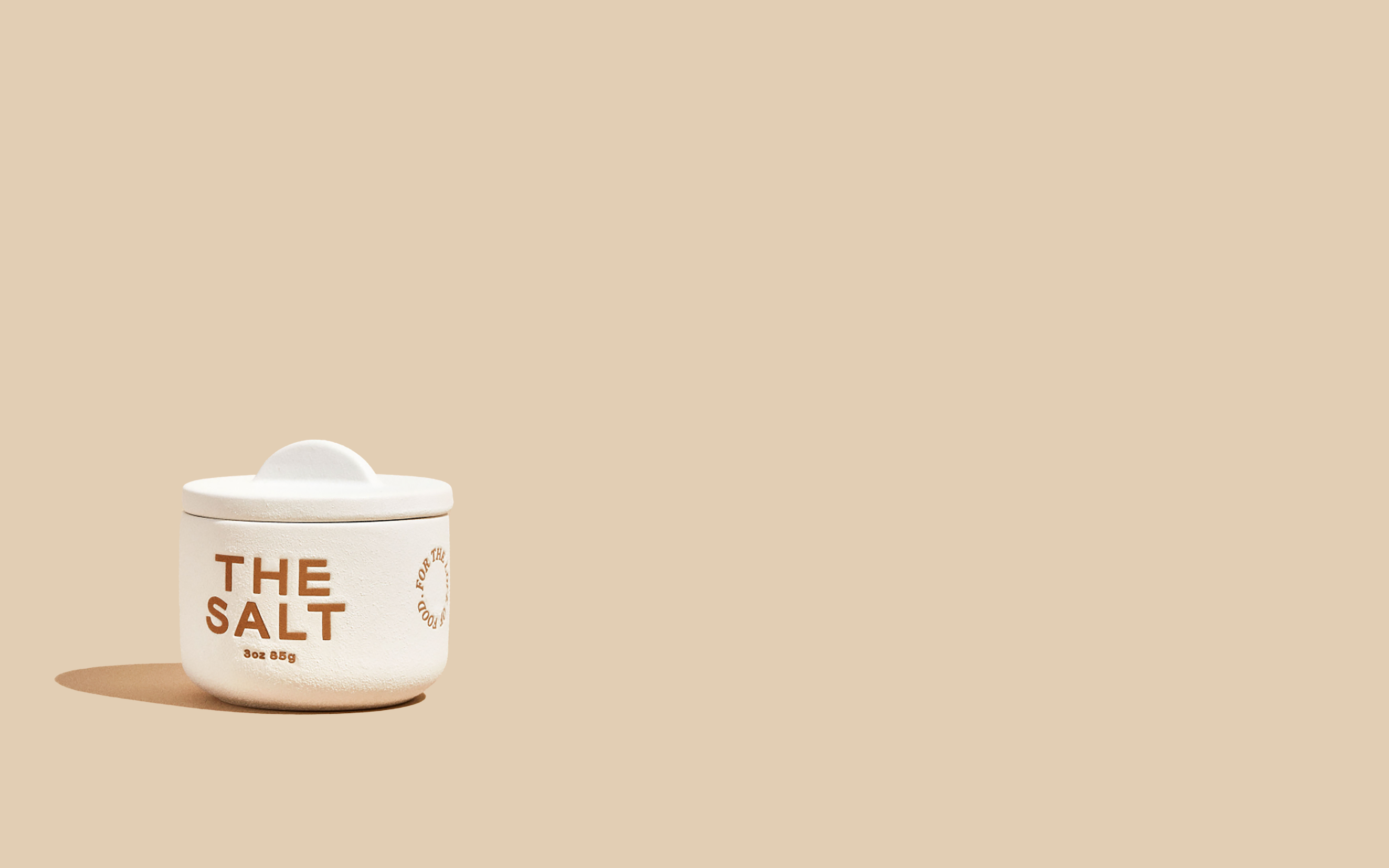 The Salt
This blush pink salt from ponds high in the Peruvian Andes is harvested by hand to retain superior mineral content. Its mild taste and medium grind size – between fine kosher salt and crunchy finishing salt – make The Salt a versatile addition to any pantry, enhancing the flavors of all your favorite dishes.





The Salt
Produced in partnership with Sarela Herrada of SIMPLi and Yolanda Acurio Mendoza of the women-run co-op Comunidad Salinera de Maras. This light blush pink salt adds its own flavor, but also balances and enhances the flavors it encounters. From sun-ripened tomatoes to fudgy espresso brownies, juicy roast veggies to homemade bread. The Salt lets just about every ingreident shine in a new light.
Delivered in a 3 oz bespoke ceramic vessel. Co-founders Ariel and Atara created the custom-designed pinch pot of their dreams with a half moon lid that marries form and function.
To close the vessel, while applying downward pressure, twist the lid until flush. The rubber gasket is also removable. Simply peel off and discard for an even easier open and close experience.
Salt has been harvested at Maras since the epoca pre-Inca using the same fundamental techniques passed down from family over hundred of years. Salt-rich water from a subterranean stream flows through a natural spring into channels leading down to terraced salt ponds. As the sun warms the pond, water evaporates and salt collects on the sides and floor of the pond. The top layer, typically pink and the highest quality, is used for cooking.
Our mission is to create products that celebrate those slow moments at home. We design minimalistic modern home goods for the well-lived home. From our hand-painted planters, modern stackable tableware, french linens and latte mugs we want every room in your home to feel cohesive, so you can focus on what's important. So sit back, relax and enjoy time with those you love.